Droow
Diego Marín's work as been featured by local, national and international press.
Diego Marín was nominated at the One Dance UK Awards, where the best dance artists and productions in the UK are recognised. The Mexican stood out for being the only Latin American nominee of the gala, reaching the final among hundreds of competitors in the category 'Science and Research in Dance'.
Denise Maerker | Noticieros Televisa (N+)
The connection through contemporary folds by Diego Marin of Mexico absolutely etched the meaning of togetherness a million times over.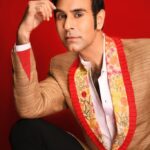 Sandip Soparrkar | The Asian Age
'Dancing Embryo' is undoubtedly his most outstanding project of the year, as it is a profound work of research-creation without precedent in the world, born from the Human-AI collaborative process between Diego Marín and an artificial intelligence dancer.
Eduardo Estala Rojas | Mexican Cultural Centre
DIEGO MARÍN INAUGURATES GRAHAM FORUM
Cambio de Michoacán Newspaper
(Morelia, Mexico)
Performance in Italy and Local Tour in Michoacán, Mexico
DIEGO MARÍN IN "THE MOST VISITED PLACES" BY CHRIS EVANS
Red Lab News
(Morelia, Mexico)
Mexico and South America performances
National Tour in Mexico and performances in India
Productions during the pandemic
Presentations in Sarajevo and Mexico City
Dance and artificial Intelligence